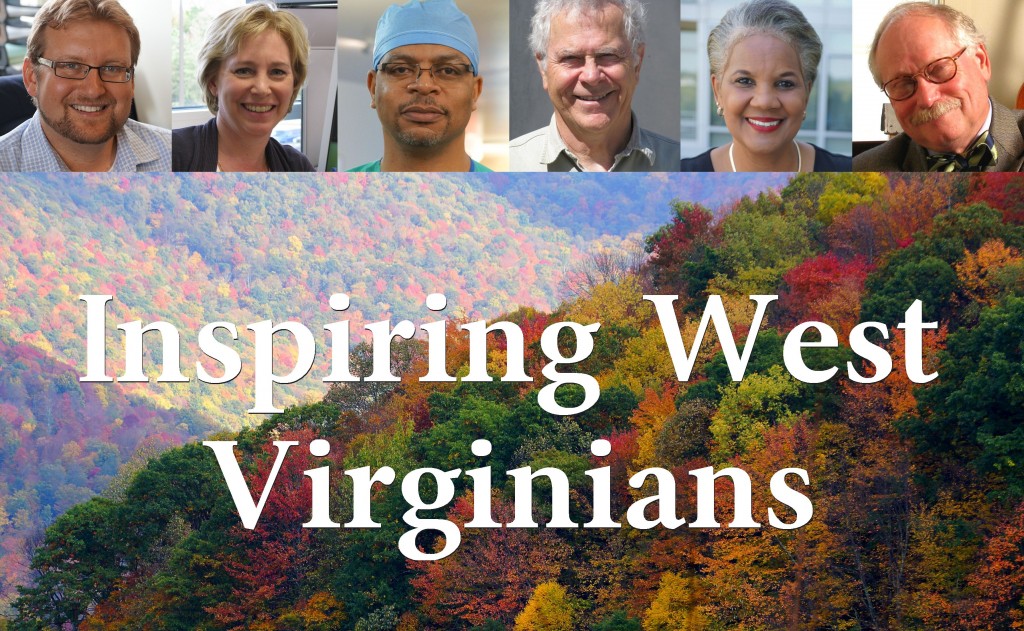 Inspiring West Virginians is a 7-part radio documentary series for West Virginia Public Broadcasting, which aired from 2010 to 2016.   Each hour-long program features profiles of West Virginians who have risen up from humble roots to become global leaders in science, technology, engineering, mathematics or business.
In addition to the radio series, Jean produced two television programs for Season 1.  You can find links to those programs near the bottom of this page.
In 2015, in partnership with West Virginia Public Broadcasting, Jean also produced five video profiles of Inspiring West Virginians aimed at middle school students.  These profiles of noted scientists and engineers are available on PBS Learning Media, along with curriculum for teachers and students.  They are also airing on WVPB-TV and the West Virginia Channel.
Season 7
The 7th and final season of Inspiring West Virginians premiered on West Virginia Public Broadcasting at the end of 2016
Dan Carder – Emissions Engineer
For 25 years mechanical engineer Dan Carder, 46, has worked for CAFEE — the Center for Alternative Fuels, Engines and Emissions at West Virginia University — an enterprise within the Mechanical and Aerospace Engineering Department.   Today he serves as its director.   For more than 20 years CAFEE has been carrying out pioneering emissions research and testing work on engines of every description — mostly unnoticed and unsung.  That is, until they discovered that Volkswagen, the largest carmaker in the world at the time, was using a "defeat device" on their diesel cars.  The discovery brought Dan and the CAFEE team global attention, and in 2016, Dan was named among TIME Magazine's 100 Most Influential People in the world.
Growing up a country boy in rural Wood County, West Virginia, Dan loved tinkering with cars, motorcycles and anything else on wheels.   His  main goal in life was to become a mechanical engineer at Ford Motor Company.  But after an internship at Ford, Dan realized his real passion was working on engines and emissions at West Virginia University.  Today he leads a large team of professors, engineers, technicians and students in what is certainly the best vehicle emissions testing facility in the United States, if not the world.
You can read more of Dan's story on West Virginia Public Broadcasting's website:   Inspiring West Virginians Program Profiles Engineer Who Uncovered Huge Automobile Cheating Scandal .
Or listen to Dan's story here.
Justin Ellis – Gravitational Wave Scientist
When Justin Ellis, now 30, was growing up outside Charles Town in Jefferson County, West Virginia, all he wanted to do was play baseball, and later race dirt bikes.  As a teenager he won dozens of trophies as a Motocross champion.  But when he got to college, he had a professor who got him interested in science, and it changed the direction of Ellis' life.   Ellis became a NASA Einstein Fellow at NASA's Jet Propulsion Laboratory and at Caltech — both in Pasadena, California.  He works with a team who are trying to detect gravitational waves — ripples in the fabric of space-time, first theorized by Albert Einstein in 1916.  In 2015 gravitational waves were detected for the first time using earth-based lasers, but Ellis works with a team of scientists around the world who are trying to detect gravitational waves using pulsars.   Once the detection of gravitational waves becomes more common, it will change the way people  understand the universe — rather than "looking" at it using light, they will "listen" to it.  This will allow scientists to have a greater understanding of objects in the universe that don't radiate light, like black holes.   One of Ellis' colleagues at JPL and Caltech describes him as "brilliant – he has a Sherlock Holmes-like sense of having to find out the solution to a very difficult problem".
Read more of Justin Ellis' story on West Virginia Public Broadcasting website:  Inspiring West Virginian is Inspired by Cosmos and Science Professor
or listen to Justin's story here:
Ken Allman – Entrepreneur and Community Leader

In 1995, Ken Allman started a business, PracticeLink.com, an online resource for physician recruitment, out of his small apartment in St Louis, Missouri.  Five years later he moved the business to his hometown – Hinton, West Virginia.  Today PracticeLink is the oldest and largest physician job bank in the United States.  More than half of all doctors have used it at one time or another when looking for a new position.  But Allman didn't stop there.  He and other community members began to restore many of the buildings in Hinton's Historic District — a theater, a bed and breakfast, a hotel — and people opened new businesses in these restored buildings.  Today a second company led by Allman – MountainPlex Properties – manages 20 buildings in the Historic District.  And it's not only been breathing new life into the once-prosperous railroad town, other communities in West Virginia are noticing.  In 2014 Allman was named Small Business Person of the Year in West Virginia and in 2016 he won an award from the West Virginia Preservation Alliance.
You can read more of Ken Allman's inspiring story Inspiring West Virginian is Inspiring a Revitalization of Historic Railroad Town
Or listen to Ken's story:
Season 6
Season 6 of Inspiring West Virginians featured four amazing stories of West Virginia pioneers in energy engineering, computing, and business, including the woman who founded the very first assisted living facility in the world.
Brian Anderson – Rising Star in Energy Research
37-year old Brian Anderson is a chemical engineer and professor at West Virginia University in Morgantown.  This Roane County native is also Director of the WVU Energy Institute, a world-class research institution which studies geothermal energy, gas hydrates, wind power, solar power, biomass, oil, shale gas and coal production – aiming to make all of West Virginia's rich energy resources both productive and environmentally friendly.  A noted singer, Anderson was a member of the Tanglewood Festival Chorus in Boston while he was doing his PhD at MIT, and now sings with the Mendelssohn Choir in Pittsburgh.
In 2013, Anderson won the President's Early Career Award for Scientists and Engineers, the highest honor bestowed to young scientists and engineers by the US government.
Read more of Brian's story here.
Listen to Brian's story.
Rod Van Meter – Pioneering Computer Architect
In the coming decades, when quantum computers finally become reality, they may be a thousand, or a million or a trillion times faster than computers are today, according to quantum computer and network architect Rod Van Meter, from Williamson, in Mingo County.  Van Meter teaches and does research at Keio University in Japan, and is one of a few thousand scientists and engineers in the world working to bring the IT future closer.   In 2014 the world's first book on quantum networking, written by Van Meter, was published.  n 2014-2015 Rod spent a fellowship year at Duke University, in Durham, North Carolina.  During that time, he worked with other colleagues to try to find solutions to some of the most vexing problems in the way of building quantum computers and networks.  It also gave Rod and his family more time to spend with his parents and sisters in West Virginia.
Read more of Rod's story here.
Listen to Rod's story.
Marilyn Johnson – Global Business Leader
When Marilyn Johnson was a little girl in the Kanawha Valley in the 1950s, she had a fire in her belly to succeed.  She worked extra-hard to achieve at school, became the first black cheerleader at South Charleston Junior High, later the head cheerleader at Marshall University before earning two Masters degrees in education from Marshall.  When she joined the IBM Corporation in 1977, she helped customers learn to use their business equipment.  By the time she retired in 2012, she was Vice President for Women and Diversity Marketing, greatly expanding IBM's market share worldwide.  In 2014 she was recruited to become the CEO of the International Women's Forum in Washington, DC, a group of 6000 preeminent women leaders – high-achieving women in business, finance, politics, law, academia, sports, media and other fields – from 33 countries around the world.
Read more of Marilyn's story here.
Listen to Marilyn's story.
Keren Brown Wilson – "Mother of Assisted Living"
When she was 19 years old and a college student, Keren Brown Wilson's 55-year- old mother, Jessie F Richardson, had a stroke.  For the next 10 years she lived in nursing homes.  When her daughter was a graduate student studying gerontology – the study of aging and older people – her mother asked: "Why don't you do something to help people like me?"  Wilson's mother wanted more autonomy, more choices in her life, like what to eat and when to go to bed.  But she was poor, and at the time there were few choices other than nursing homes.  So in the 1980s, while Wilson was a professor at Portland State University in Oregon, this McDowell County native set about to build a facility that felt more like "home", a place her mother would approve.  It gave elders more choices and autonomy, while providing many of the nursing and other services they needed.  That was the beginning of the assisted living movement.  Today, through the work of the Jessie F Richardson Foundation, Wilson aims to help frail, low-income elders in the US and around the world live with greater joy and dignity.
Keren Brown Wilson's story is featured in the book, Being Mortal, by Boston surgeon Atul Gawande.  It's been on The New York Times bestseller list for more than a year.
Read more of Keren's story here.
Listen to Keren's story.
Season 5

Bill Petros  – Clinical Pharmacologist
Back in the 90s Wheeling-native Bill Petros was leading his own research team at Duke University Cancer Center, when a call came from his alma mater, West Virginia University.  Though he was highly successful where he was, Petros felt a pull back to his home state.  Today Petros holds the Mylan Chair of Pharmacology at West Virginia University.  He is also associate director for anti-cancer drug development at the Mary Babb Randolph Cancer Center at WVU, and, as such, is one of the few clinical pharmacologists in the United States who leads cutting edge research into cancer drugs.   In his laboratories at WVU, Petros and his team are exploring how cancer drugs react differently from one person to the next, depending on a number of factors.  Their findings help clinicians more accurately predict the right dose of a drug for individual patients.    
Having worked in research centers around the country, Bill Petros is glad to be back in his home state.  "The environment here between the scientists – the basic scientists – and the clinicians is very unique, and they love working with each other, they love listening to each other.  It's unique, and it's reflective of West Virginia".
You can read more of Bill's story here.
Listen to Bill's story
Adrian Melott – Imagining the Universe
Adrian Melott, a theoretical physicist from Moundsville, is known internationally for his work in two major areas of space science – cosmology and astrobiophyics.   In the 1980s Melott was the first person in the world to use supercomputers to envisage the large-scale structure of the universe — "Structure on scales of tens and hundreds of millions of light-years", says Melott.  "The way the galaxies are arranged on those scales is kind of in a frothy web-like structure where the galaxies are concentrated along strings and walls and there are large empty voids".   Initially other cosmologists ignored his work, until a few years later when astronomers confirmed that Melott's theory was actually correct.
After years of working at the forefront of cosmology, in 2003 Melott became fascinated with gamma ray bursts —  intense but short-lived high energy electromagnetic radiation — and their possible effect on Earth.  Since the new field involves astronomy, physics and biology (among many other disciplines) Melott named it: "astrobiophycis".
Read more about Adrian here.
Listen to Adrian's story:
Patrice Harris – Visionary Psychiatrist and President of the American Medical Association

UPDATE:  In June 2019, Dr Harris became the new president of the American Medical Association — the first African-American woman to hold that office.  She also became the second woman from West Virginia to be president of the AMA.  This profile was produced when she was head of all public and mental health services for the Atlanta area.
Dr Patrice Harris, from Bluefield, is one of the nation's leading psychiatrists and serves on the board of the American Medical Association.  A child, adolescent and forensic psychiatrist, Harris heads up all public and mental health services in Fulton County, Georgia – home to the city of Atlanta – serving a million patients.  Harris, a national expert on issues surrounding  abused and neglected children, spearheaded the development of some of America's most innovative public health centers. 
From the time she was in the 8th grade, Patrice Harris knew she wanted to be a doctor.  "I was inspired to become a physician by Marcus Welby, MD – a 1970s TV show.  He was just very caring" Harris recalls.  "And I knew that I wanted to be like that.   It never dawned on me that I couldn't, even though I didn't know personally any physicians – particularly in the African-American community at that time."
Harris is a Distinguished Alumni of West Virginia University where she earned degrees in psychology, counseling and medicine.   In 2015 she was elected "Chair-Elect" of the AMA and will chair its board in 2016.
Read more about Patrice here.
Listen to Patrice's story:
Jake Harriman  – Social Entrepreneur
Former Marine Platoon Commander and Preston County native, Jake Harriman, is giving his life to end extreme poverty in our lifetime.  In 2003, while in combat in Iraq, Harriman began to see that one of the seeds of terrorism and insurgency is extreme poverty.  After leaving the Marines he founded Nuru International, a social entrepreneurial organization trying to end extreme poverty in remote rural areas using a "bottom up, self-sustaining" model. To date, more than 30,000 people in rural Kenya and Ethiopia have been able to pull themselves out of poverty. 
Harriman grew up on a farm in the Whetsell Settlement – high up on a hill that overlooks a broad section of the Cheat River Valley.   The oldest of four children, Harriman was valedictorian of his class at Preston High School before going to West Virginia University and later the US Naval Academy.  He founded Nuru while completing a Masters at the Stanford Graduate School of Business.

Read more about Jake here.
Listen to Jake's story:
Season 4

John Forbes Nash, Jr  – Mathematician, and Winner of 1994 Nobel Prize in Economics & 2015 Abel Prize

UPDATE:  May 23, 2015 – Professor Nash, 86, and his wife Alicia, 82, were killed in a car accident.  They were in a taxi on the New Jersey Turnpike, returning from a trip to Norway where Dr Nash received the Abel Prize, often described as the "mathematicians' Nobel Prize". 
"John's remarkable achievements inspired generations of mathematicians, economists and scientists who were influenced by his brilliant, groundbreaking work in game theory,'' the president of Princeton University, Christopher L. Eisgruber, said, "and the story of his life with Alicia moved millions of readers and moviegoers who marveled at their courage in the face of daunting challenges."
And I would like to add my sincere condolences to their families and loved ones. 
                                                                                                     Jean Snedegar
When John Nash was a little boy in Bluefield, West Virginia, he liked using larger numbers in math than those being taught at school.  His teacher thought he didn't understand math, but his mother knew he did — he just did math differently from other kids.  Nash's "different way of doing the math" led to his solving important mathematical problems — both as a teenager and a college student.  Indeed, his PhD thesis in game theory, which later became known as the Nash Equilibrium, eventually won him world acclaim and a share in the 1994 Nobel Prize in Economic Sciences.    John Nash also solved a few extremely difficult problems in pure mathematics, and he did so in such a creative way that it astounded other mathematicians.
But Nash also spent more than 25 years of his life suffering from paranoid schizophrenia, a serious mental illness.  The story of his meteoric rise in mathematics  as well as his descent into mental illness was documented in the 1998 biography, A Beautiful Mind, by Sylvia Nasar, and in the 2001 film A Beautiful Mind, directed by Ron Howard and starring Russell Crowe as Nash.  In this profile, Jean spends an afternoon with Nash in his office at Princeton University, visits Nash's sister Martha at her home in Virginia and interviews an economist and two mathematicians about Nash's contributions to mathematics and economics.
You can read more of Nash's story by clicking here.
Listen to John Nash's story
Diane Lewis – WV Small Business Person of the Year

Diane Lewis, the youngest of seven children of a Clarksburg family, credits a third grade teacher, Mrs Bonner, with her success:  "She really changed my life.  It's like she believed in me.  And she told me, 'Diane – you can do whatever you want to do'. "
Lewis excelled in school and later excelled in business.  In 2001 she started a company, Action Facilities Management, Inc, in her basement in Morgantown, West Virginia, with her then teenage son as her only employee.  Today the company provides building, maintenance and grounds services for an impressive list of government agencies as well as commercial clients.  A graduate of Fairmont State University, Diane Lewis serves on the boards of both West Virginia University and WVU Hospitals, and with her husband Kenny Jackson runs a non-profit organization, Members of Diversity, where they train area youngsters in job-search skills.
Read more of Diane's story here.
Listen to Diane's story
Rodney Bartgis,  Keeping the "Wild" in West Virginia

As a boy, Rodney Bartgis loved exploring the woods and countryside around his family's farm near Hedgesville, in Berkeley County.  As a teenager, he joined with other guys interested in discovering more of the natural world of West Virginia. They made many discoveries.  And after training as a field biologist and plant ecologist, he covered most of West Virginia on foot — looking for rare plants, special habitats and unique natural areas.
In the process, Bartgis continued to discover dozens of rare plants and animal species in West Virginia — even some that were thought to be extinct!
Many of his colleagues say he knows more about the natural history of West Virginia than anyone alive.
While State Director of The Nature Conservancy in West Virginia,   Bartgis worked tirelessly to help preserve unique wild places in a state known as a national hotspot of biodiversity.   He had a hand in preserving parts of the New River Gorge, Canaan Valley, the Smoke Hole Canyon, Cheat Mountain, Cranberry Glades, Bear Rocks on the Dolly Sods, Panther Knob, Pike Knob and many, many others.
"In the history of The Nature Conservancy in West Virginia so far, we've protected about 120,000 acres of West Virginia over the last 50 years" says Bartgis.   "That sounds like a lot, but in every decade there will be probably be 300,000 or more acres of West Virginia converted from natural habitat to something else – everything, from a mall, to a surface mine, to a subdivision, to a factory."
Read more of Rodney's story here.
Listen to Rodney's story
You can view the new video about Rod's work — produced in 2015 for middle school students in West Virginia and available on PBS Learning Media — here.
Linda Powers – Looking for Life in Extreme Environments
When she was in the 3rd grade in Beckley, West Virginia, Linda Powers asked her parents for a telescope for Christmas.  She got her telescope, and from then on she was hooked on science.  By 8th grade, she won first place at the state science fair for a project using light, and at 17 she was among the top five winners in the nation of the Westinghouse Science Talent Search (now sponsored by Intel).   And today, nearly 50 years later, she is a world authority on building florescence instruments to detect life at the microbial level.  Her instruments are used to detect bacterial contamination in water, pathogens in food preparation areas or hospital operating rooms, and to test blood for pathogens such as HIV or malaria, without having to culture cells first.
To do all this, Powers has to combine her expertise in a wide variety of disciplines:  biology, physics, chemistry, optics, engineering and mathematics.  Currently she is the Thomas R Brown Professor of Bio-Engineering at the University of Arizona in Tucson.  She is also a professor of electrical engineering, computer engineering and bio-medical engineering.
To the youngsters in West Virginia, who, like her, are science geeks, Powers has a message about pursuing their dreams:   "The sky is the limit.  And in West Virginia, that sky is even closer!  There's no reason for you to have any problem doing what you want to do – if you want it – do it!  Somebody will take notice along the way and help you.  They certainly did me, and this was back when girls didn't do things like that.   Don't let anybody stand in your way!  Decide what you want and simply go for it.  You'll be surprised of the people you'll find who will support you..and especially in West Virginia."
You can read more of Linda's story here.
Listen to Linda's story
Download a podcast of Linda's story
Season 3

Homer Hickam – "Rocket Boy"
Homer Hickam Jr is best known for his 1998 memoir, Rocket Boys, the story of six teenagers in a 1950s West Virginia coal company town who went on to win the National Science Fair in 1960. The book, which was a #1 New York Times Best Seller, quickly became a classic and spawned the 1999 film October Sky.  The story of these McDowell County youngsters has inspired millions of people around the world to pursue their dreams.  Last year, Rocket Boys the Musical premiered in West Virginia.
In this profile, Homer revisits the Underwater Astronaut Trainer he helped design and build at the US Space & Rocket Center in Huntsville, Alabama, and recalls how one 2000-word article he wrote for Smithsonian Air & Space Magazine moved him from being a successful NASA aerospace engineer into a successful writer.  To date Hickam has sold more than 2.5 million books.  For his success, he regularly credits his teachers in Coalwood and at Big Creek High School.
Listen to Homer's story
Kim Weaver – Pioneer in X-Ray Astronomy
Like Homer Hickam, as a child Kim Weaver looked at the sky above West Virginia and wanted to explore space, but her dream took her to the very outer reaches of the universe.  At NASA's Goddard Space Flight Center in Greenbelt, Maryland, Dr Kimberley Weaver is an astrophysicist who studies black holes, the early universe and star formation in galaxies.  She was among the first scientists in the world to use a space-launched x-ray telescope to study black holes.
A member of the Academy of Distinguished Alumni at West Virginia University, Kim grew up in Cheat Lake near Morgantown, and spent much of her young childhood working and playing at her father's campground nearby.  She believes time there helped to instill her own work ethic:   "When I travel around and I meet people from other places, the one thing I can say about West Virginians is there is a tremendous work ethic here.  I think that's an amazing part of the culture and an amazing part of the way West Virginians think about themselves – they are very proud to be who they are and they put a lot of that into what they do."
Listen to Kim's story
Watch Kim's story in a new video about her career produced for middle-schoolers in West Virginia.  You can view the video here.
Lewis Cantley – Biochemist and Inaugural Winner of Breakthrough Prize in Life Sciences
Back in 1985 Dr Lewis Cantley, a native of  Big Chimney in Kanawha County, discovered an enzyme called PI3-Kinase.  At the time his scientific colleagues thought he couldn't be right.  The enzyme couldn't exist, they said.  And besides, how could a chemist discover something so fundamental to biology?   But Cantley was proved right and PI3-Kinase turned out to be revolutionary in cell biology.  It explains the growth of a child to an adult  and plays a major role in how the body regulates glucose, central to our understanding of diabetes. But PI3-Kinase also helps explain the growth of a variety of cancers, so is key in the development of new drug treatments targeting cancer.
For more than 30 years Cantley worked at Harvard University, most recently as head of The Cantley Lab at Harvard Medical School and Director of Cancer Research at Beth Israel Deaconess Medical Center in Boston.  There he carried out cutting edge research into PI3K and its role in diabetes, obesity and cancer.  At the beginning of 2013 Cantley became Director of the newly-established Cancer Center at Weill Cornell Medical College and New York Presbyterian Hospital in New York City, where he carries on his research.  In February 2013 he was named one of the inaugural winners of the Breakthrough Prize in Life Sciences, the world's largest award in the sciences, worth $3 million, for his discovery of PI3K.  Many of his colleagues speculate he will also one day win a Nobel Prize.
Listen to Lew's story, produced when his lab was at Harvard Medical School
You can view the new video of Lew – aimed at middle schoolers in West Virginia – here.
Judy Sheppard – Entrepreneur and Business Leader
Judy Sheppard is one of West Virginia's most honored entrepreneurs.  In 2013 she won the Bronze Stevie Award (American Business Awards) for Female Entrepreneur of the Year for business services.  In 2011 she was named the state's Small Business Person of the Year as well as Distinguished West Virginian of the Year.  Sheppard is founder, president and CEO of Professional Services of America, Inc, a multi-million dollar services  business based in Parkersburg.   With more than 200 employees, PSA, as it's known, provides services for some of America's largest corporations as well as numerous government agencies.  Sheppard also serves as a mentor to other women business owners in West Virginia and beyond.
To get where she is today, Judy Sheppard has come a very long way. Born in Blue Goose, a tiny dot on the map in Roane County, she was brought up in Fonzo, a remote community in Ritchie County — without electricity or indoor plumbing or a telephone.  In this profile, Judy returns to her home place.  She remembers many hardships she endured growing up, and the determination it gave her to help others.
Listen to Judy's story
Season 2

Mark Williams – Energy Engineer ("Mr Fuel Cell")
Mark Williams is the world's leading authority on solid-oxide fuel cells.  A native of Mill Creek, West Virginia, Mark leads a team of energy engineers at the National Energy Technology Laboratory in Morgantown, West Virginia. Williams' vision is behind all commercial solid-oxide fuel cell production today.  In the coming decades, fuel cells may become one of the world's leading energy producers, fueling vehicles, homes and power plants.
Williams grew up the fifth of six boys in a small Tygart's Valley community.   His mother was a first-generation Polish immigrant and devout Catholic who wanted the best for her sons.   They went to church in Huttonsville next door, where there was also a Catholic seminary at the time, and Mark was able to meet seminary students from all over the world.  For most of his career, Williams' father worked in coal mines and steel mills, and while Mark was in high school , the family moved to Richwood, in Nicholas County, so his dad could take a mining job.  Mark graduated as valedictorian of the 1970 class at Richwood High School.    
Listen to Mark's story
Verna Gibson – Fashion Retailing Executive Who Broke the "Glass Ceiling"

In 1985, when she was named President of The Limited Stores, Verna Gibson was the first woman in the United States to earn her way to the top of a Fortune 500 company, thus breaking the corporate "glass ceiling" that kept women from the top job.  Up until that time, no other woman in America had earned her way to the top of a major corporation.  During her leadership The Limited became the nation's first billion dollar specialty retailing chain. Today she works with women's clothing chain, Chico's FAS, which has more than a thousand stores.
For many years Gibson served on the Board of Governors of her alma mater, Marshall University, most recently as chairman.  She and her husband Jim (who met at Marshall more than 50 years ago) continue to serve the   university and its students in many ways.  Gibson is a native of Elkview in Kanawha County and graduated from Point Pleasant High School in Mason County. Her father was an entrepreneur but it was her mother who most inspired the young Verna.
"My mother was the one who said, 'You can do more than you think you can do – you can always do more than you think you can do.   I think she probably above all instilled that 'Well, just try it' kind of attitude.   'Jump off and see if you can swim.'"
Listen to Verna's story
Dr Geoffrey Cousins – Pioneering Heart Surgeon

One of West Virginia's most innovative heart surgeons, Dr Geoffrey Cousins is a pioneer of robotic-assisted heart surgery in the United States.  He is the youngest of 11 children of a coal miner in the tiny community of McDowell, in McDowell County.  Due to his father's on-going health problems, Cousins traveled with his parents to hospitals and doctors' offices across southern West Virginia, seeking help that didn't materialize.  When he was 9, his father retired and moved the family to Detroit.  But Geoffrey Cousins promised himself that he would one day return to help the people of his home state.  As soon as he finished his heart surgery residency he returned to West Virginia and practices at the Charleston Area Medical Center.  This father of four is happy to be back.  "I love West Virginia and I love West Virginians."
Listen to Geoff's story…
Download a podcast of Geoff's story
You can also watch a video — produced in 2015 — about Geoffrey Cousins and his work.  It's the first in a series of videos for the Inspiring West Virginians for Students – an educational project of West Virginia Public Broadcasting for PBS Learning Media.    You can view the video here.
John Ochsendorf  – Structural Engineer

John Ochsendorf grew up in Elkins, one of six children.  He has pursued his multiple interests in engineering, archeology and architectural history to become a world authority on ancient masonry structures — domes, vaults and Gothic cathedrals.  His study of the Guastavino brothers' unique ceilings — found in more than a thousand buildings in the United States — became a widely acclaimed book as well as a major exhibition at the Boston Public Library (2012), the National Building Museum in Washington, DC (2013) and the Museum of the City of New York (2014).  Today Ochsendorf uses old principles in modern, green design.  A professor of engineering and architecture at MIT, John helped design the 2009 World Building of the Year.
Ochsendorf, who was named a MacArthur Fellow in 2008, credits West Virginia's sense of community, work ethic and love of the outdoors as important ingredients to his success.
"So, fundamentally, you know how to work hard, how to live close to the land and how to help out your neighbor – those are all things I got from growing up in West Virginia."
View the new video about John, available on PBS Learning Media here.
Season 1

This inaugural series featured the stories of amazing scientists and business people from West Virginia.   Season 1 also included two television programs.  You can see them by clicking on the links below.
The Ice Hunters:  Ellen Mosley-Thompson and Lonnie Thompson
Marshall University graduates Lonnie Thompson and Ellen Mosley-Thompson are two of the world's leading paleoclimatologists.  Using ice cores they drill themselves, Lonnie, from Gassaway, in Braxton County, and Ellen, from Charleston, study the history of climate at the Byrd Polar Research Center (BPRC) at         The Ohio State University.  In 1983 Lonnie became the first scientist in the world to drill ice cores on glaciers in tropical regions, and continues to do so 30 years later.   As a consequence, Lonnie has spent more time above 20,000 feet than anyone in history. (Update:  Due to heart damage over many years, Lonnie underwent a successful heart transplant in 2012.  In 2013 he went on his 59th expedition to the Tibetan Himalayas.)
Ellen was one of the first women to lead an ice-drilling expedition to a polar region, and in 2010 led an expedition to the Antarctic Peninsula.  Among their many awards and honors, Lonnie received the National Medal of Science – the nation's highest award in science.  Today Ellen serves as the Director of BPRC at Ohio State.
Watch the television program — Inspiring West Virginians: The Ice Hunters.
Or listen to Lonnie and Ellen's story
Sylvia Mathews Burwell – 2016 West Virginian of the Year and the new President of American University

In January 2017 American University appointed Sylvia Mathews Burwell as its new President.  She will start her new position in June.  For the last three years she has held top jobs in the Obama Administration — first as the Director of Management and Budget and latterly as the Secretary of Health & Human Services.  Before that Burwell spent 12 years in global philanthropy, where she worked to help some of the world's most disadvantaged people. From November 2011 until early 2013 Mathews Burwell served as President of the Walmart Foundation and led their Global Women's Economic Empowerment Initiative.  Earlier she served  as President of the Global Development Program at the Bill & Melinda Gates Foundation, the world's largest charitable organization.  She was responsible for giving away $750 million a year to help some of the world's poorest people have access to better agricultural techniques, financial services and clean water.  Mathews Burwell is a former Deputy White House Chief of Staff in the Clinton Administration.  From 1998 – 2001 she was No 2 at the Office of Management and Budget when the US had three years of surpluses.  Sylvia appreciates her West Virginia upbringing along the New River in Hinton, "It is an incredible thing to be from our state and to be proud of it.  I spout my 8th grade West Virginia History on a regular basis because I am proud of being from a place where so many important values of hard work, respect and sense of community are instilled."
Listen to Sylvia's story – produced when she was President of the Global Development Program at the Bill & Melinda Gates Foundation
Brad Smith — President & CEO of Intuit, Makers of Quickbooks & Turbotax
Since 2008 Brad Smith has been at the helm of the global financial software giant, Intuit, frequently voted the World's Most Admired Software Company by Fortune Magazine.   And for more than a decade, Intuit has been named "One of the Top 100 Best Places to Work".  Smith's colleagues appreciate his values and his humility, and say his steady moral compass make him the best ambassador West Virginia could ever have.
"My lessons from West Virginia  – ", says the Wayne County native, "boil down to three things  – integrity, humility and teamwork…. You learn in West Virginia that life is a team sport. Communities stick together. Families stick together.
Those things have stuck with me and they keep me grounded."
Listen to Brad's story
Download a podcast of Brad's story
In Search of Meaningful Work:  D Holmes Morton MD and Caroline Morton
Travel to Lancaster County, Pennsylvania to hear about one of the most unusual medical clinics in the United States — the Clinic for Special Children in Strasburg, Pennsylvania, founded by Dr D Holmes Morton, of Fayetteville, and his wife, Caroline, from Beckley.  Here doctors and scientists diagnose and treat rare genetic disorders in children from Old Order Amish and Mennonite communities.
Newborn screening programs developed at the clinic have been adopted by Pennsylvania as a whole, and by many states across the country.  And the Clinic is equipped to do sophisticated genetic testing rapidly and inexpensively for the communities they serve.
You can see the television program Inspiring West Virginians:  In Search of Meaningful Work.  It's the story of how Holmes and Caroline started the world-renowned treatment and research center for rare genetic disorders.
or listen to their story.
Inspiring West Virginians was conceived by June Myles.  Her desire is to see West Virginia's scientists, engineers and business people celebrated.  And almost from the beginning, Suzanne Higgins oversaw the project as Senior Producer for West Virginia Public Broadcasting.   Apart from her editorial assistance, Suzanne has been the "chief cheerleader" for the series.
Inspiring West Virginians is funded by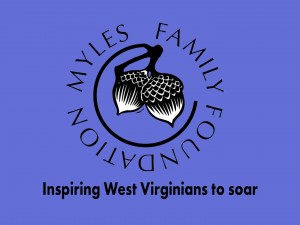 Additional funding for Season 1 was provided by the National Science Foundation's West Virginia Experimental Project to Stimulate Competitive Research – investing in West Virginia's future by building infrastructure for scientific research.