In 2017, Jean produced a radio series for West Virginia Public Broadcasting about the timber and wood products industry in the state of West Virginia, following the story from tree seedlings to final products.
Segment 1:  Yes, Money Can Grow on Trees
An economic overview of the timber and wood products industry in West Virginia, and how seedlings get started in the woods.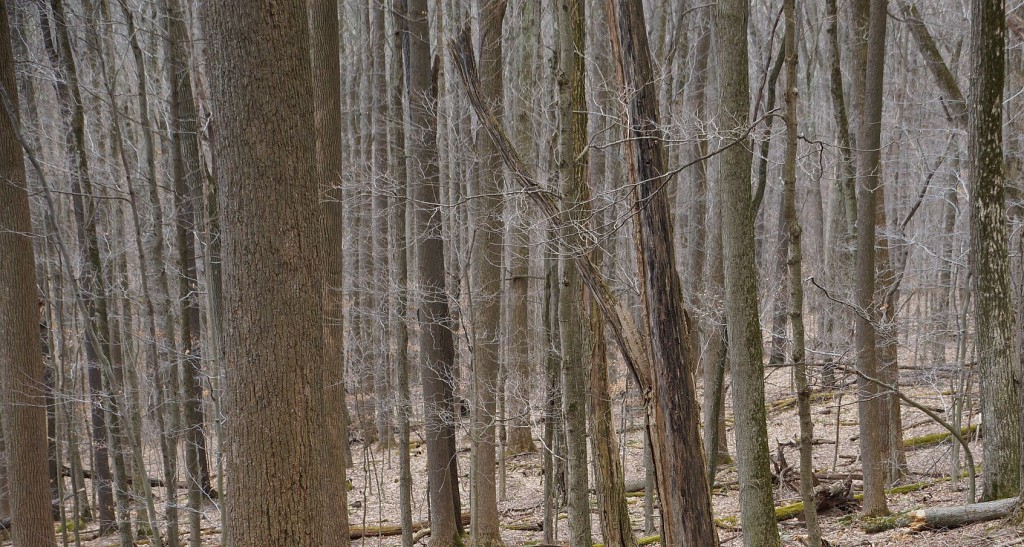 Segment 2:  From Unending Canopy to Ashes and Back Again
A short history of timbering in West Virginia from 1880 – 1920.
Segment 3:  Timber Management: Which Trees to Cut and Why
The work of timber cruisers and procurement foresters
Segment 4:  Logging in West Virginia: Finding a Balance Between Preservation and Profits
Most of the timber cutting in West Virginia is carried out by small-scale loggers.  We follow one — Scotty Cook — as his crew work on a mountain in southern Randolph County.
Segment 5:  Logging in West Virginia: Mechanization Driving Change in Logging Practices
An increasing number of logging companies are using sophisticated machines which are faster and safer than using chainsaws.  We hear a Tiger Cat machine — owned by Huffman Logging in Petersburg — fell a tree, cut off its branches and cut the downed tree to log lengths — all in just a minute or two.
Segment 6:  West Virginia Timber: From Tree to Boards in Less Than An Hour
A sound-rich journey through one of West Virginia's most sophisticated sawmills.
Segment 7:  West Virginia Timber Feeds In-State Flooring Plant
How a sawed board of lumber becomes beautiful hardwood flooring — a visit to the largest pre-finished hardwood flooring factory in North America.
Segment 8:  West Virginia Timber: Furniture Company Thriving in Berkeley Springs
The Appalachian hardwoods that grow in West Virginia and surrounding states make high quality furniture.   Gat Creek in Berkeley Springs build handcrafted, solid wood furniture  — tables, beds, sideboards and other pieces — using both sophisticated technology and hands-on skills.